Even the smallest detail can be a mirror to our creativity or originality when it comes to decorating the kitchen. One of many examples is that we will see this week. Why settle for store two condiments as useful as the salt and pepper in boring plastic boxes or bags, we can give a hint when we joyful day? We can find in the market many different models of containers created for this unbreakable couple. The need to adapt to the modern kitchen, the rustic … but, of course, the most original belong in any style.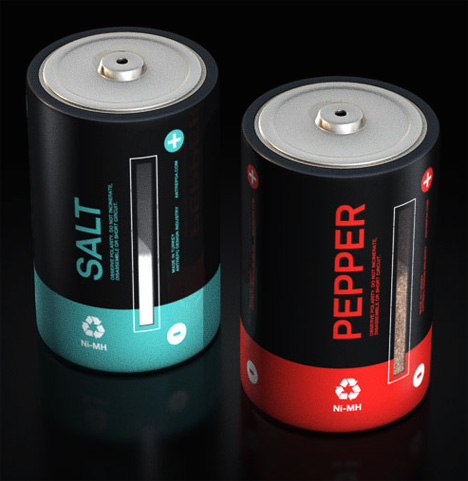 A food well seasoned with salt and pepper just suitable we can recharge the batteries after a hard day … salt and pepper shakers shaped Pilay is exactly what these containers. Very intuitive, and its practical content meter on a side, with which we always know when we have to fill them back.
We can also give an additional use for spices. This salt and pepper shakers in the shape of an hourglass, we can calculate the time for preparing meals so much more original and fun than if we simply look in the clock.
And, of course, also the multifaceted world of Lego toys have wanted to bring their "granite".
The world of the pepper and salt shakers is so extraordinarily broad that some people have become genuine collectors. This is the case of Andrea Ludden, that in twenty years has collected more than twenty thousand, and now exhibited in the Museum of salt and pepper shakers, located in Castell de Guadalest (Valencia).
Tweet