A contemporary lounge timeless. Neutral colors, straight lines and designs without fanfare guarantee its permanence, without eyestrain invade us. This show is a classic of the future. All parts will survive the test of time and trends. And thanks to that achieved perfect harmony where all materials fit, despite their diverse origins: the felt carpet Yard Paola Lenti, the ebony wood coffee table by Flexform, the leather "day bed "Fritz Hansen PK80 … But let's see in detail:
Absolute protagonist of the table decor with marble Vito Calacato and structure of walnut. As co-star, which unless the Groundpiece sofa, designed by Antonio Citterio, both pieces bear the unique stamp of the Italian Flexform.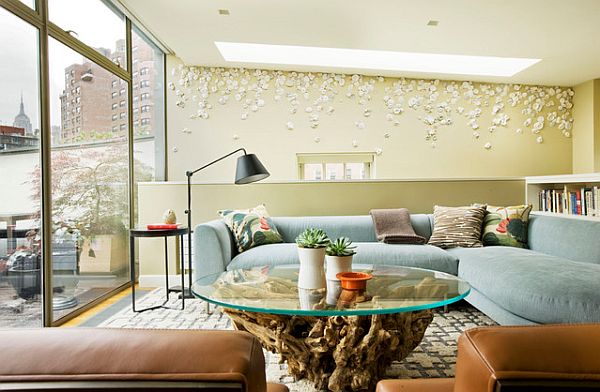 A classic Nordic design, day bed (divan conducive to expression), created by Paul Kjaerholm in 1957, along with another piece of Antonio Citterio for Flexform, Seller Light piece. As a good classic movie, one star luxury casting for this timeless space.
Tweet